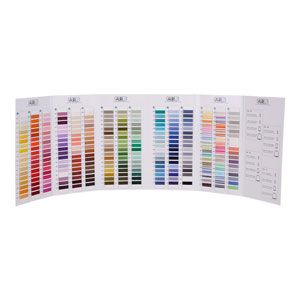 Aurifil Cotton Thread-Wrapped Shade Card
Thread-wrapped shade card for a true representation of all 270 Aurifil cotton thread shades.
We have all 270 of these shades in 12wt, 40wt and 50wt.
Please note: 80wt only comes in 88 of these shades - all of which are listed on our website.