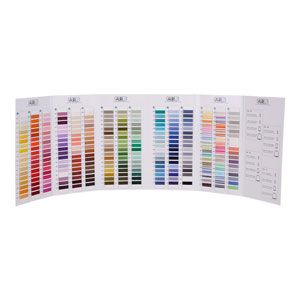 Aurifil Cotton Thread-Wrapped Shade Card
Thread-wrapped shade card for a true representation of all 270 Aurifil cotton thread shades.
**PLEASE NOTE*** The shade card is currently out of stock with Aurifil, expected restock is the end of March 2020.
Please call the shop to check availability.
We have all 270 of these shades in 12wt, 28wt, 40wt, 50wt and Floss.
Please note: 80wt only comes in 88 of these shades - all of which are listed on our website.