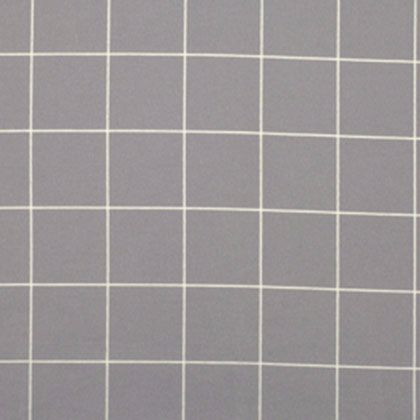 Kaffe Fassett Collective - Design Wall Flannel Grid - FAGP003.GRAYX
Fat Quarter
The Kaffe Fassett Design Wall is designed to hold fabric pieces in place without pins, so that you can easily preview fabric swatches and organise patchwork blocks before sewing them together.
Designer: Kaffe Fassett, Kaffe Fassett Collective
Manufacturer: Rowan Fabrics
Fabric: Flannel
Width: 112cm / 44 inches
The price indicated is for one fat quarter only.
Multiple units of fabric will be cut in one continuous piece, unless otherwise stated. To ensure continuity of the fabric, orders of 3 or more Fat Quarters will actually be supplied as a combination of fat and thin quarters.
Example: If you would like to purchase 1 metre, you will need to enter "4" as the quantity (4 x 1/4 metre = 1 metre)
1 Fat Quarter = 50cm x 56cm (approx.)
2 Fat Quarters = 50cm x 112cm (approx.) - 1/2 metre
3 Fat Quarters = 75cm x 112cm (approx.) - 3/4 metre
4 Fat Quarters = 100cm x 112cm (approx.) - 1 metre
5 Fat Quarters = 125cm x 112cm (approx.) - 1 1/4 metre
6 Fat Quarters = 150cm x 112cm (approx) - 1 1/2 metre