The Quilters Guild Event
Exhibition of Historic Quilts and Patchwork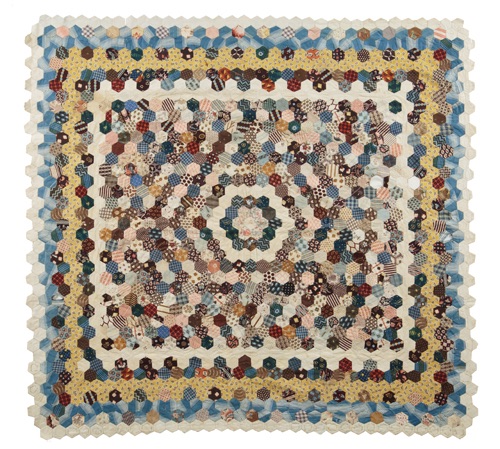 The Quilters' Guild is open to everyone, bringing together quilters in a spirit of friendship and learning. The Guild started collecting heritage quilts in 1979, and now have over 800 items in their collection.
Sadly, the museum where many of these items were previously on display closed in October 2015 - but the Guild continues to hold its collection and promote the crafts of patchwork and quilting.
For a short time in July, we have arranged to hire a small number of items from this historic collection. What makes this extra-special is that the items are able to be handled. More than an exhibition, this allows for a truly unique 'show-and-tell' experience, during which the viewer will have a rare opportunity to hold and look closely at some fascinating historic pieces.
For those who came to the exhibition last year, this will be a different collection. Focusing on treasured items from the 19th and 20th centuries, the collection will come with notes telling us about the items.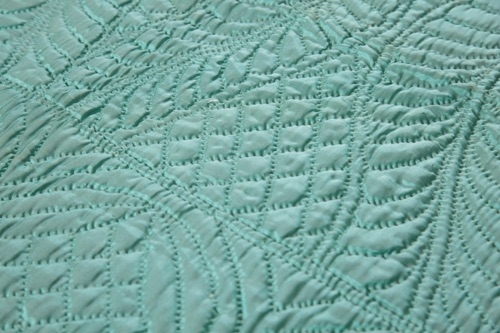 Due to the precious nature of these items, we will only be admitting limited numbers at a time to view the collection - and booking is essential.The sessions are as follows:
Wednesday 19th July, 10.00 am - 12.00 noon
Wednesday 19th July, 2.00 pm - 4.00 pm
Thursday 20th July, 10.00 am - 12.00 noon
If you would like to book a place on one of these sessions, please email or telephone the shop. There will be no charge to attend - instead we will be collecting funds in support of the ongoing maintenance of the collection, for which any small donation will be appreciated.
We are absolutely fascinated by the history of these crafts, and thrilled to have been able to arrange this opportunity. We do hope that you will be able to join us for this special event!