PAINT & PRINT WORKSHOP with Jan Tillett
£40 one-day workshop, 10am - 4pm
(Some materials and equipment required - see below for details).
At this workshop you will colour fabric using spray painting techniques. You will also learn how to make a simple printing block which can then be used on your painted fabric.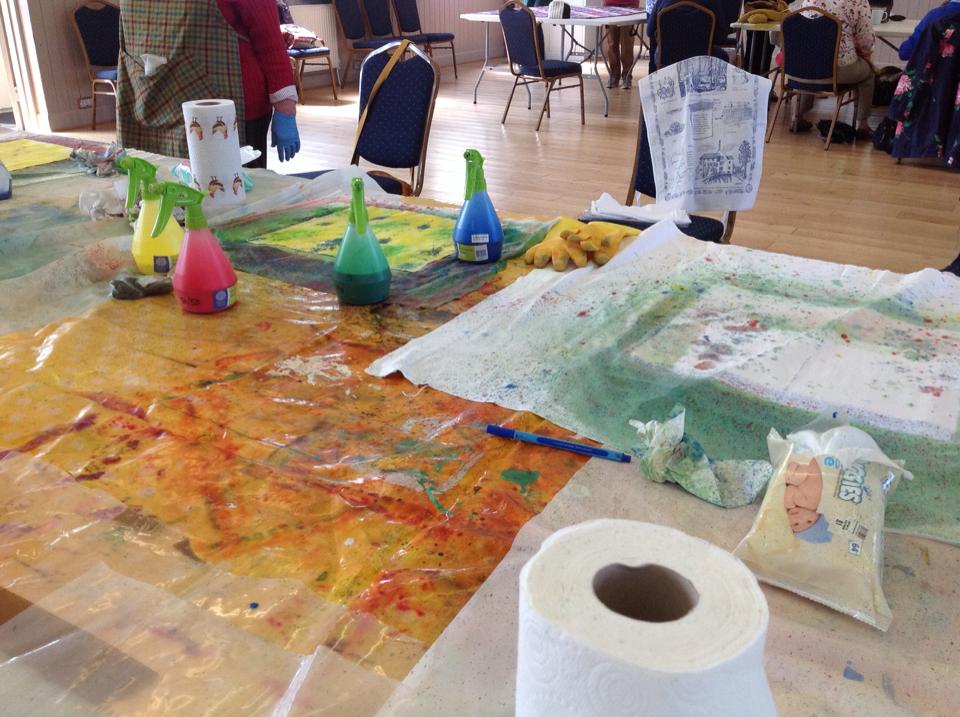 Jan Tillett is a local textile artist and tutor who specialises in mixed media, free motion and fabric printing techniques. She designs her own embroidered fabrics, taking inspiration from natural forms and textures. Jan regularly teaches and exhibits at quilt shows around the country, including the Festival of Quilts, and we are always excited to host one of her workshops here at the shop.
This is a fantastic opportunity to play with fabric painting and get creative... and messy! You will create your very own unique fabrics which can then be taken home to use in whichever projects you choose.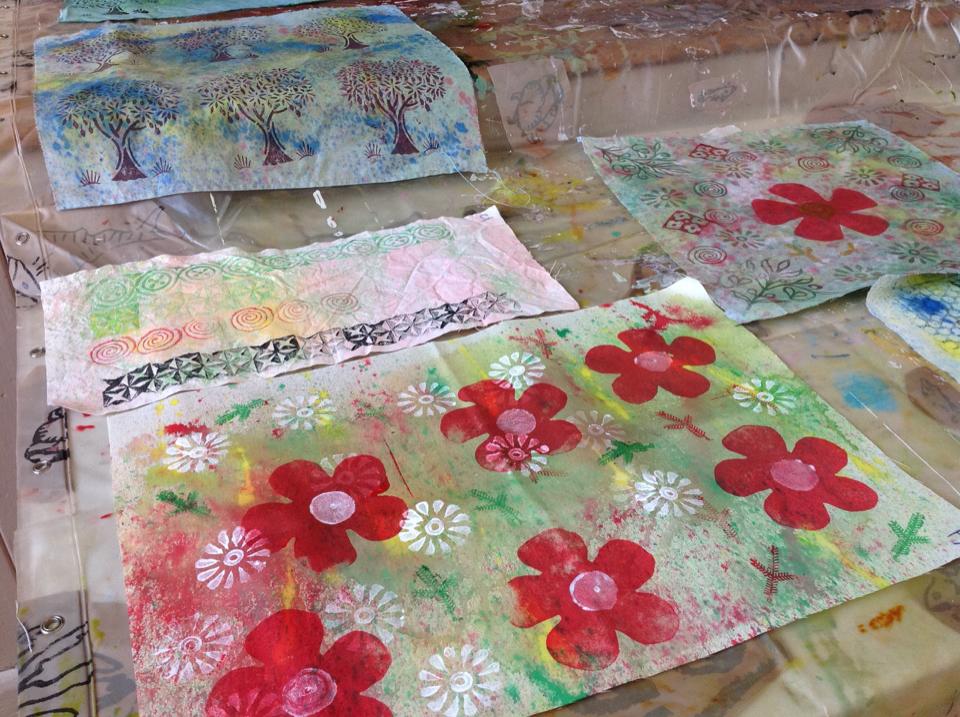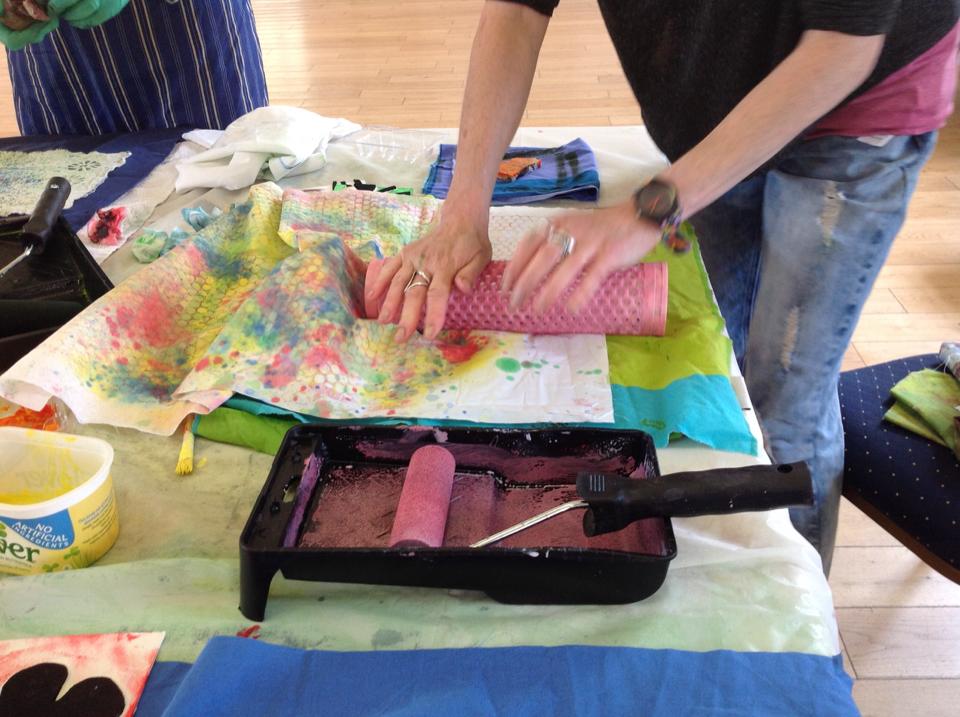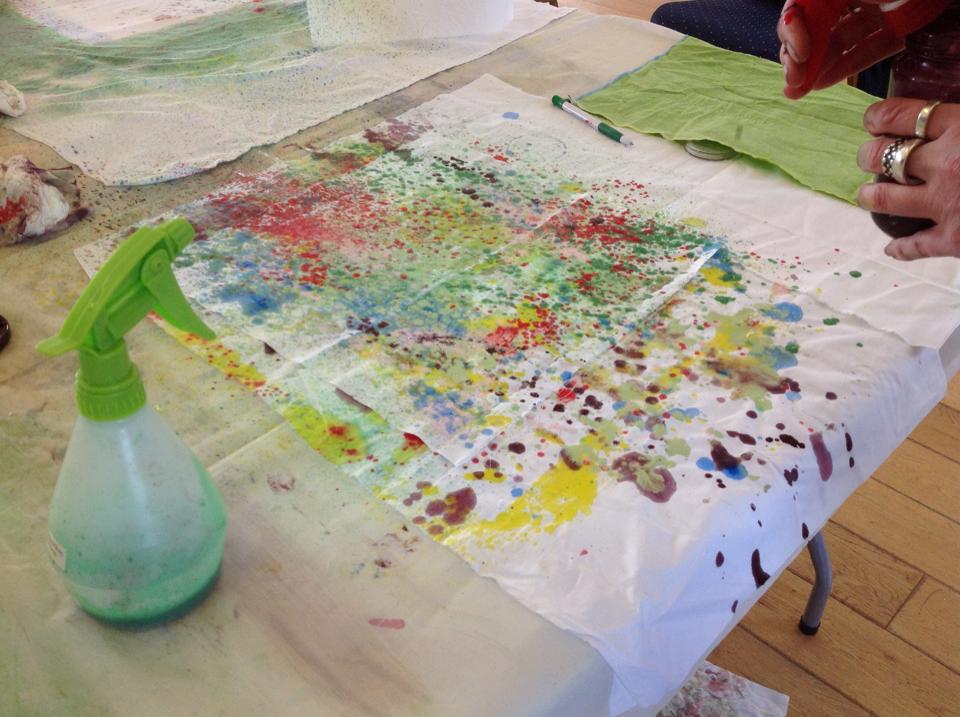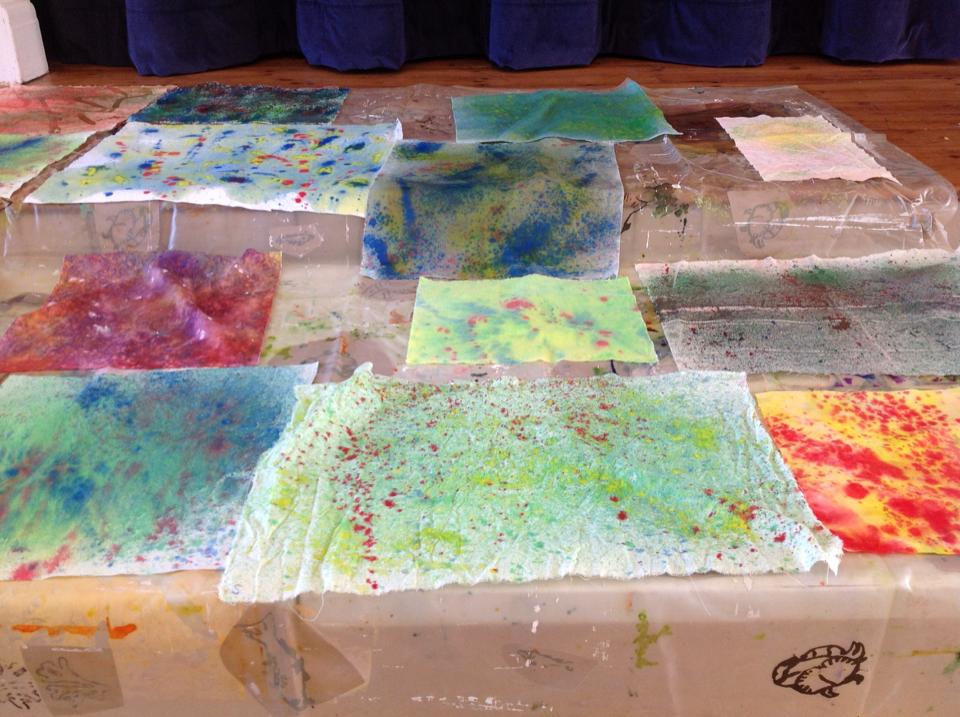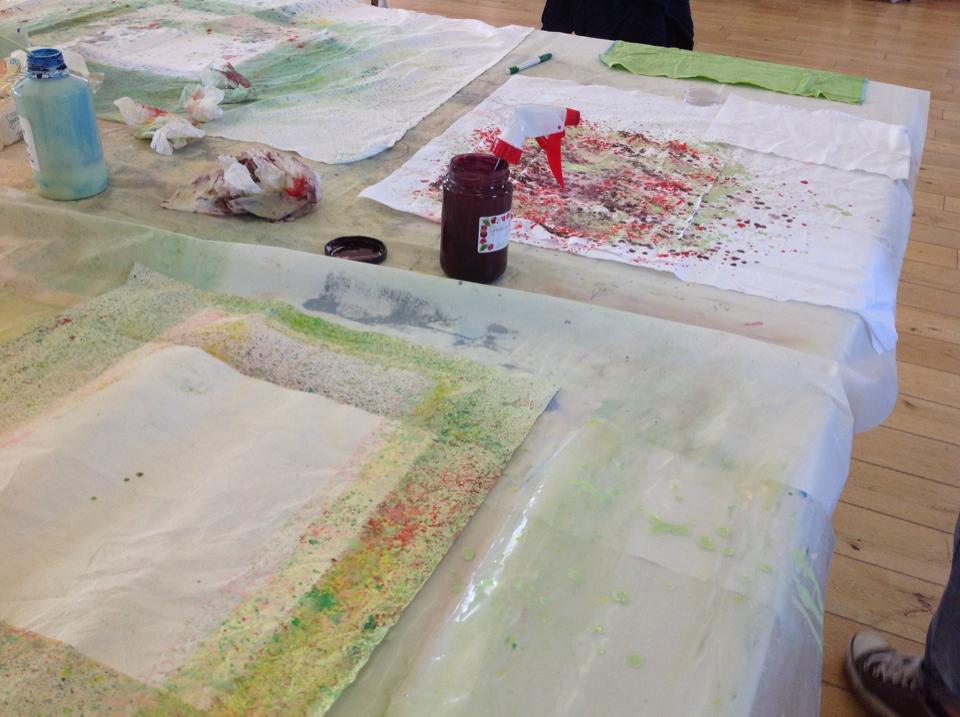 WHAT DO I NEED TO BRING TO THE CLASS?
Jan will supply the paints in the primary colours, plus black and white. An extra charge will apply depending upon the amount of paint used a the workshop.

You will need to bring the following fabrics:
A selection of plain cotton fabric which has been pre-washed. Calico or old cotton sheeting works well. Cut your fabric into pieces no larger than a fat quarter (18" x 22")

You will also need to bring the following equipment:
Apron and rubber gloves

Kitchen towel/old towels

Drop cloths / dust sheets (you can use old sheeting cut to the size of your printing surface)

Plastic bag to take home wet cloth
Small plastic trays to put the paint in (such as takeaway cartons)

Roll of masking tape

Scissors - fabric and paper

Small foam paint roller and tray
Brayer

Corks, bottle tops, old kitchen utensils (such as a potato masher) - anything that may make an interesting pattern!

Old paintbrushes

Sponges

Baby wipes (the cheapest ones)

Water spritzer or the spray nozzle from an empty cleaning product

Jam jar

Small pieces of mount board (this can be purchased from art/stationery stores)

String

Elastic bands
Newspaper

Although the list may look long, don't forget that you may already have a lot of it lying around the house. Anything else can usually be purchased from an art or stationery store.
Making a Printing Surface:
Don't worry if you can't make one - we can improvise with an old blanket or towel!
If you do have time, you can make your own printing surface. Cover a piece of plywood/mdf with two layers of acrylic/polyester felt (or an old wool blanket) stretched and stapled at the back. You will need to make this small enough to carry around and big enough for your fabric - so I would suggest for the workshop about 26in square.
If you have any questions regarding the equipment or materials you need to bring, don't hesitate to speak to us. We will also send out an email of the equipment list once you have booked a place on the class.
NEXT CLASS DATES:
TO BOOK PLEASE CALL OUR SHOP ON 01392 275660