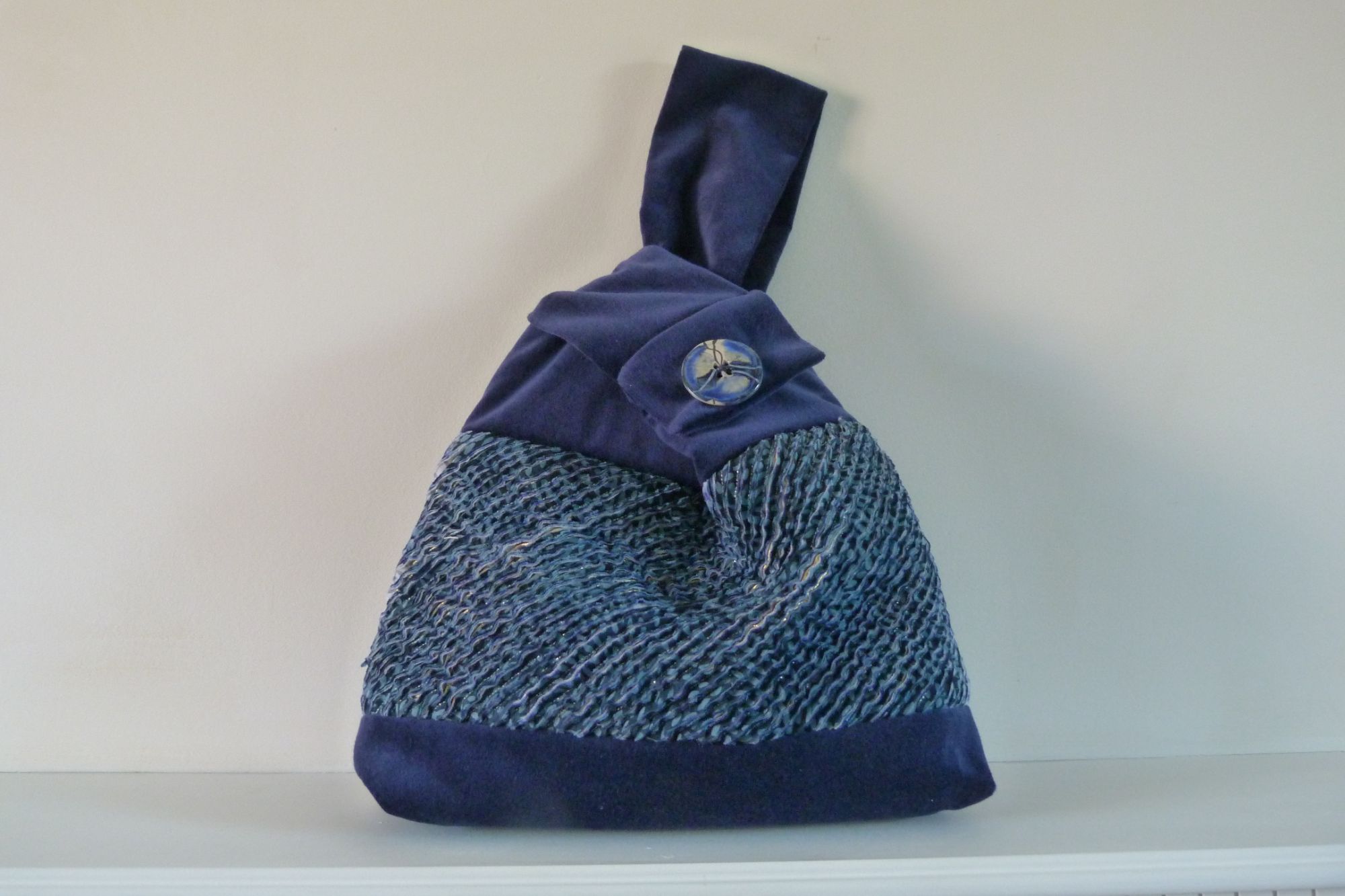 During this two-day workshop you will learn how to make this slouchy knot bag with a textured decorative panel.
On the first day, you will experiment using shrink polyester, chenilling, angelina fibres and free motion stitching. You will then create your textured decorative panel for your bag! On the second day, you will make your knot bag step-by-step.
This class requires some materials, including your own sewing machine and fabric for your bag. A full list of materials will be emailed to you when you book onto the class, or you can ask us at the shop for more information.
Upcoming Dates:
Friday 6th & Saturday 7th March 2020
Please phone us at the shop to book your place: 01392 275660