Luke will be coming over all the way from America to teach two classes, as well as holding an evening lecture. To make these classes extra special we've worked with Luke to offer you classes that are perfectly honed to his personal style - they'll be so much more than just a 'how-to' class! Please take a look below for specific information about the classes and lecture, or phone us at the shop for more details!
Friday 4th October, 9:30am - 5:00pm, £125.00 (£25.00 deposit at time of booking)
Give your clothing a new life as a quilt! During this class you'll recycle clothing to create a small quilt top. Luke will take you through steps to deconstruct and reconstruct your clothes to create something greater than the sum of its parts. Learning to work organically, you'll use abstract forms and harness fabrics that may be a little outside the usual quilting box!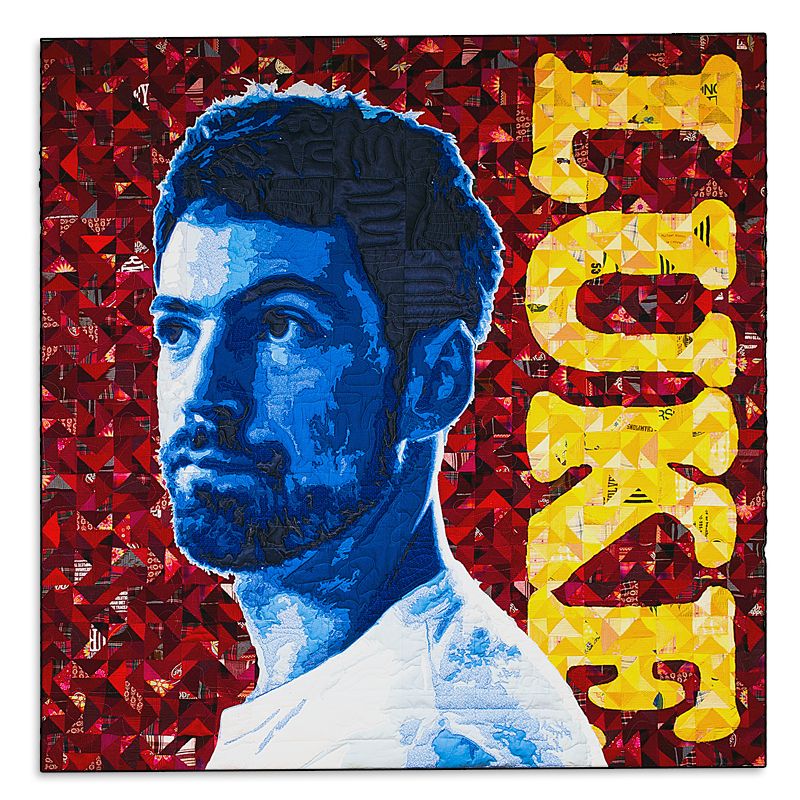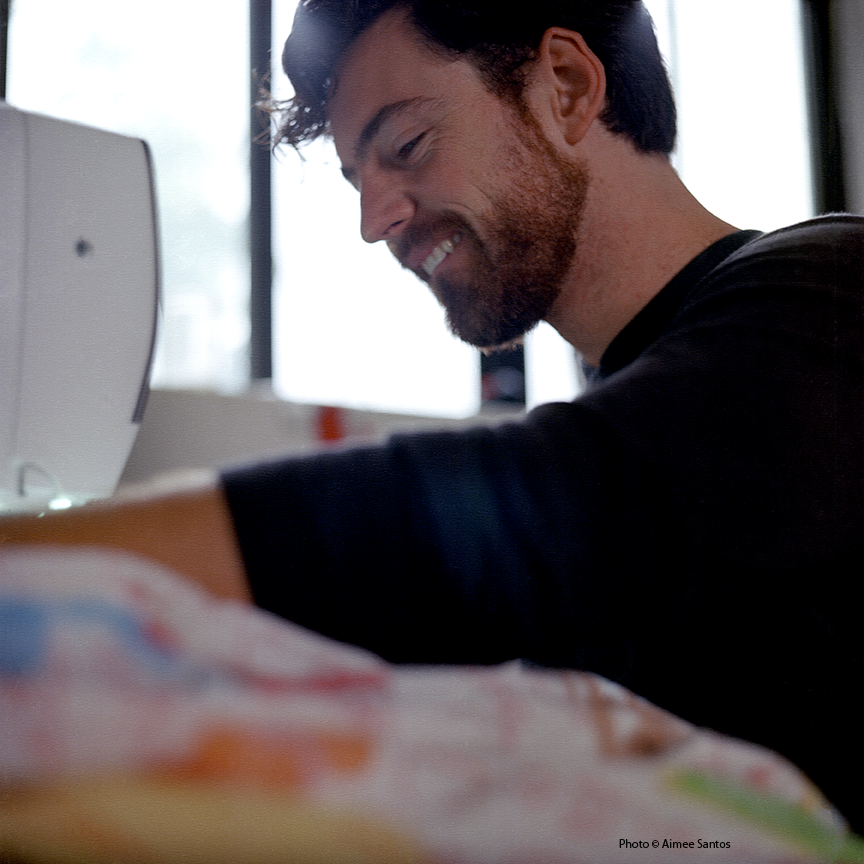 Class: That Tricky Fabric!
Saturday 5th October, 9:30am - 5:00pm, £125.00 (£25.00 deposit at time of booking)
We ALL have at least one piece of fabric in our stash that we are holding on to - perhaps we don't know how to use it, or we're saving it for some special occasion. Let this be it! Luke wants you to take out those pieces and use them in some fun designs that the whole group can learn together. You will work on scale and design to match the fabric types whilst creating your pieces.
Lecture: An Evening with Luke Haynes
Saturday 5th October, 7:30pm start, £28.00 (payment at time of booking)
Join Luke as he provides an entertaining and educational tour of his art background, from architect to quilter over the span of several years. His work is in the collection of several major collections, including the Brooklyn Museum and the American Folk Art Museum. He'll talk about his inspiration and show lots of work to explain the context of his career as an architect-quilter. From a 50ft Geodesic dome to a quilt with a secret image. Come see quilts that will make you say: "I had no idea fabric could do that!"