LAYER CAKE IDEAS
(Some materials required - see below for details)
Inspired by the popularity of our Jelly Roll Bargello Patchwork class (aka "What To Do With a Jelly Roll"...) - find out what can be done with a Layer Cake!
If you've even been tempted by the fabrics and colours of a Layer Cake... but then wondered what to do with it - this is the class for you!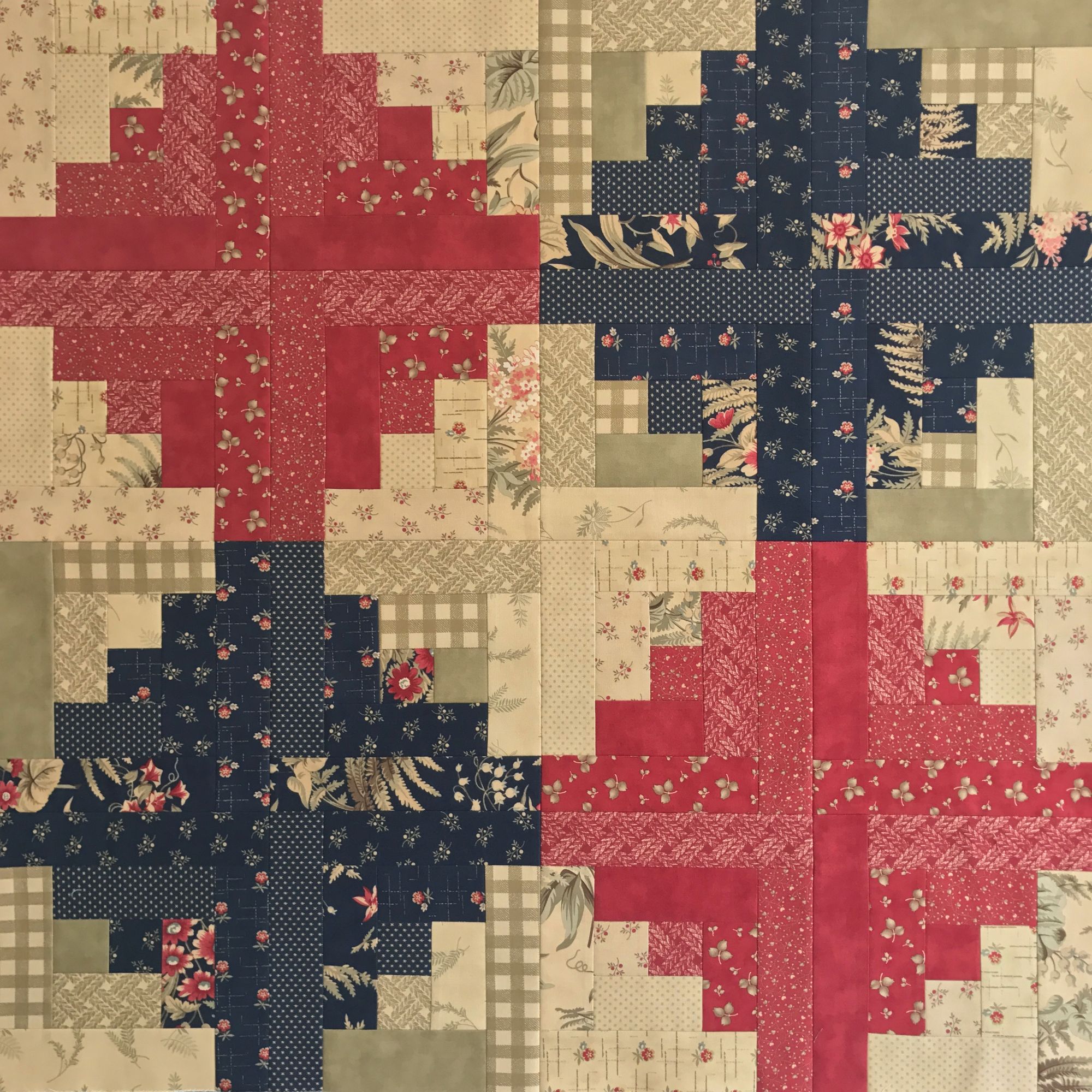 Designed to inspire and provide some fresh ideas for patchwork shapes and design, the workshop demonstrates how versatile Layer Cakes really are. You will use your fabric to create a modern take on two of the most traditional forms of patchwork - foundation piecing and crazy patchwork.
The projects are designed to push you slightly out of your comfort zone by working in a more 'improvisational' manner, with little forward planning of what the finished piece will look like. You will learn some new skills whilst practising some of the fundamentals, such as rotary cutting and piecing.
During this workshop you will learn about:
Foundation piecing
Crazy patchwork
Sewing asymmetrical shapes
Colour and fabric selection
Multiple ways of using a Layer Cake

By the end of the class, you will be leaving with the composite parts of three patchwork projects, and all the information needed to complete them at home.
WHAT DO I NEED TO BRING TO THE CLASS?
As for all our patchwork and quilting classes we provide the main equipment needed.
You will only need to bring the following fabric and equipment:
One Layer Cake
Pins

An erasable fabric marker

Notebook and pen, and three A4-size envelopes or plastic wallets (or similar) to take home your work-in-progress
All other materials and threads will be provided. Once you've booked the class, we will send you an email with more information about what you need to bring, including details about what a Layer Cake is and how to choose one.
We do provide the sewing machines and accessories for this class. However, if you would prefer to bring your own machine, please contact us so that we can make sure you also have the neccessory machine accessories for the class.
CLASS LEVEL: IMPROVER / INTERMEDIATE
This class is suitable for most abilities, from those who have only just begun patchwork to those who are looking for some fresh ideas or to improve their knowledge and skills. We keep the group small (six people maximum) to allow you time to concentrate and learn whilst enjoying the company and ideas of other quilters.
You don't have to be at a particular level to attend this class, but it is not recommended for absolute beginners who have never sewn any patchwork before.
As a guide, this class will be suitable if you:
Have used a rotary cutter and ruler before



Understand the imperial measuring system and ¼inch seam allowance

Have used a sewing machine before
It's also a perfect follow-on from our Patchwork & Quilting For Beginners class. If in doubt, please email or telephone us to discuss whether this class will be suitable for you.
(If you would prefer to 'start at the beginning', why not come along to our Patchwork & Quilting For Beginners class.)
NEXT CLASS DATES
PLEASE NOTE THAT ALL CLASSES ARE SUSPENDED UNTIL FURTHER NOTICE DUE TO THE CORONAVIRUS PANDEMIC.
We are currently unable to give future dates or take bookings whilst things remain uncertain.
Thank you for your patience during this time.