KNOW YOUR OVERLOCKER
£54 one-day class, 10am - 4pm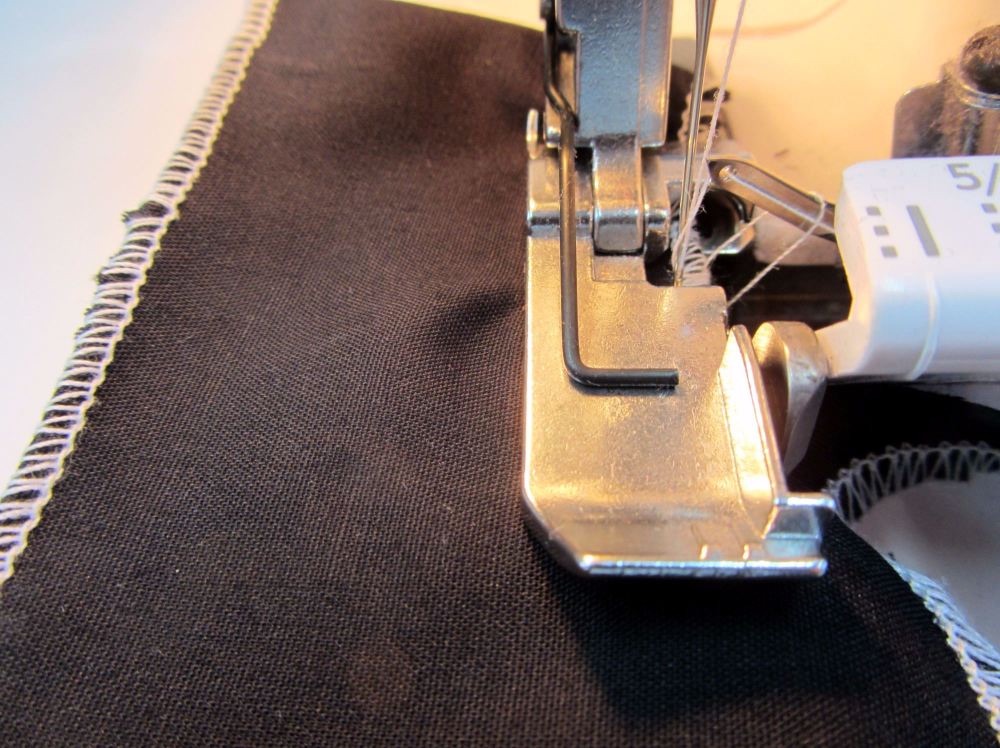 Do you have a new overlocker that you want to learn how to use? Or is your machine sitting in the back of a cupboard being feared? Then come along to our "Overlocker for Beginners" class with Janet Williams.
The course is designed to teach you all you need to get started on your overlocker. Whether you are a beginner or experienced, whether your machine is new or simply feared, you will learn how to use it with confidence. Not all overlocker machines are the same - and because you bring your own to the class, you will learn very specifically about your machine.

We take you through your machine step by step, explaining what each part does. This class provides the perfect foundation and is an opportunity to start learning about what your machine can do.
During the class you will learn about:
Overlocker threads & needles

Threading your machine with confidence

Tension - what it does and how to adjust it correctly

How to identify each part of the stitch and adjust the correct thread accordingly

Stitch length and width

Differental feed and how it affects fabric

Three and four thread overlocking - including two thread overlocking on machines which have the capibility to do so

Rolled hem

You will leave feeling knowledgeable and confident that you can use your machine on your own.
WHAT DO I NEED TO BRING TO THE CLASS?
You will need to bring the following items with you:
Overlocker machine - including all its tools and accessories

Four normal overlocker threads

One woolly nylon thread

('Woolly nylon' thread can be purchased from us on the day of the class. Don't worry if you don't know what it is - that's what the class is for!)
SPECIAL CLASS OFFER:
Because we pride ourselves on getting you off to the best start with your new machine, we offer either a free or half-price 'Know Your Overlocker' class with every overlocker machine purchased from us.
Purchase an overlocker from us costing £349 or more and receive a free 'Know Your Overlocker' class. Receive the class for half price when you buy a machine costing under £349. (This offer lasts for 12 months after the machine is purchased.)
NEXT CLASS DATES:
Wednesday 5th February 2020
Wednesday 4th March 2020

TO BOOK PLEASE CALL OUR SHOP ON 01392 275660