Katagami Stencilling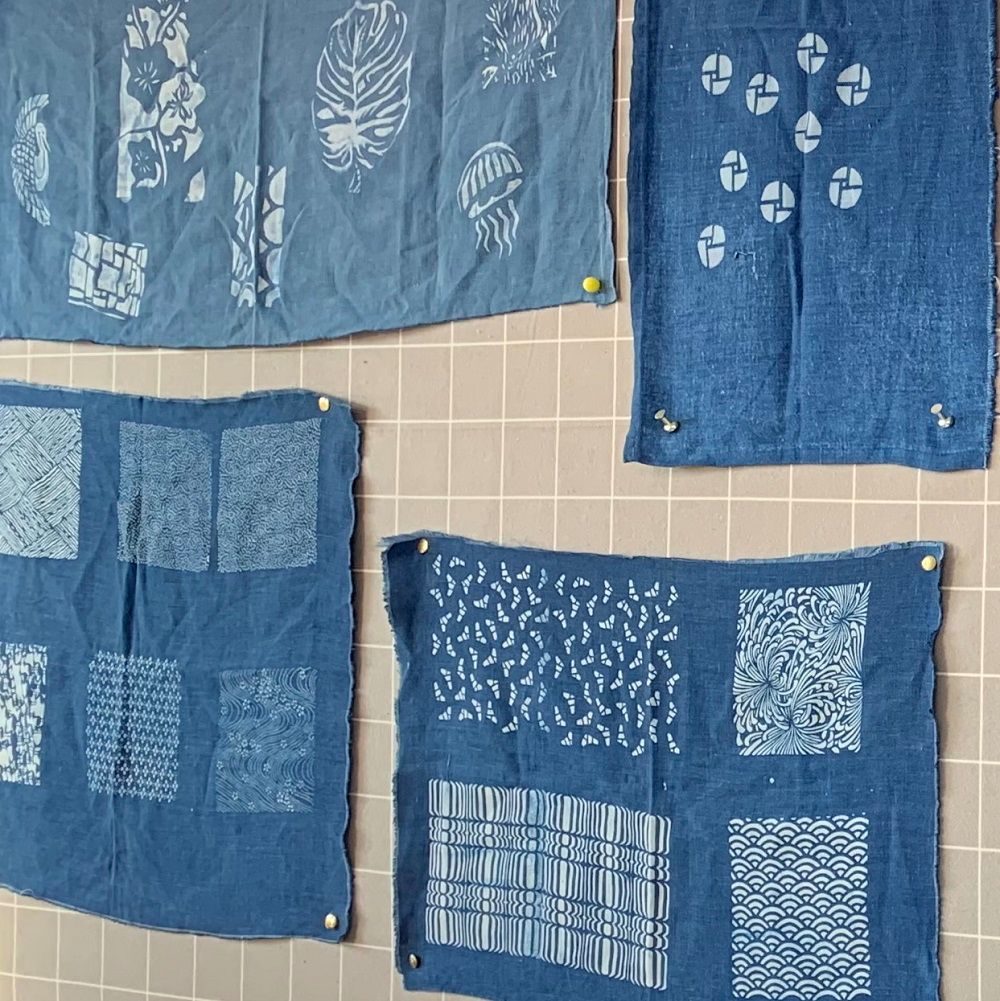 Suitable for complete beginners, in this workshop you will learn the traditional Japanese craft of Katagami (stencil cutting). You will create your own Katagami stencils and use these to dye a number of fabric samples in an indigo dye vat.
During the course you will learn about:
The rice paste used as a resist for all Katazome (stencilling with indigo).
Stencilling with leaves and other found objects.
Cutting your own simple stencil which you can take away with you.
How to paste fabric for dyeing with a variety of stencils including your own, those made by the tutor and some modern Japanese stencils.
How to use a persimmon paper cone to draw with paste.
You will use your stencils to dye a number of samples.
How to make and maintain an indigo vat and dye with indigo.
ABOUT THE TUTOR
Rob Jones is a Textile Designer specialising in the Japanese resist dyeing technique 'Shibori', meaning to wring or to squeeze. Having discovered shibori at West Dean College, Rob went on to study in Japan under indigo dye guru Bryan Whitehead. His passion lies in finding the new in the old, building on the tradition and centuries of skill behind Japanese textiles. Rob will be bringing along samples of his work to the workshop (some of which will be available for purchase).
CLASS LEVEL: BEGINNER
This class requires no prior knowledge and is perfect for beginners.
NEXT CLASS DATES
PLEASE NOTE THAT ALL CLASSES ARE SUSPENDED UNTIL FURTHER NOTICE DUE TO THE CORONAVIRUS PANDEMIC.
We are currently unable to give future dates or take bookings whilst things remain uncertain.
Thank you for your patience during this time.