JELLY ROLL BARGELLO PATCHWORK
(Some materials required - see below for details)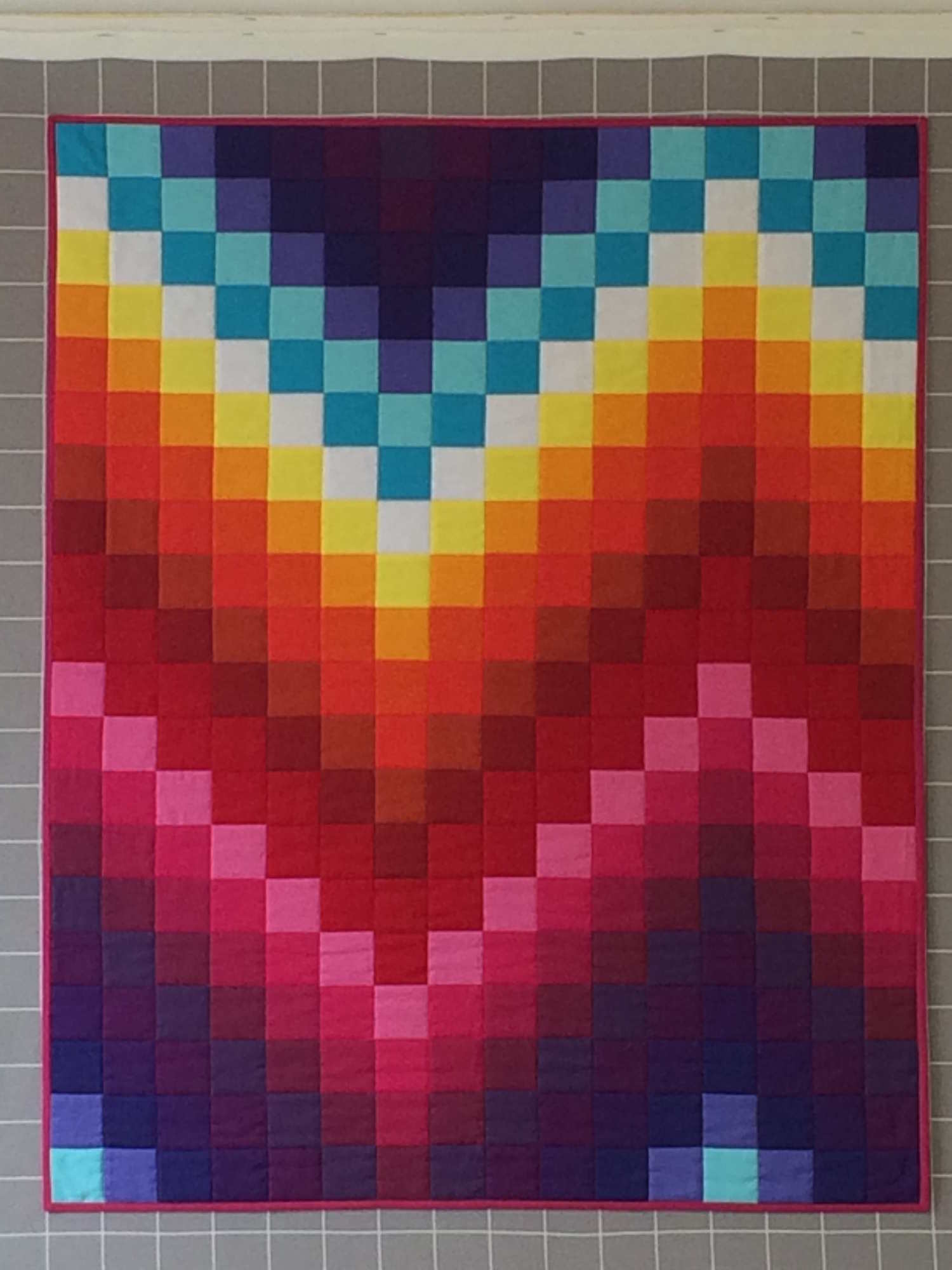 If you're a quilter - or an aspiring quilter - you may have come across the various terms and jargon. Charm Packs, Layer Cakes, Jelly Rolls... but what does it all mean? And more importantly - what is it all for?
During this class, you will learn how to use a Jelly Roll to create your own Bargello-style patchwork.
Designed to inspire and motivate, the class begins by choosing fabrics and looking at how various colours work together. Many quilters find this the most difficult part of the process - so this is a fantastic opportunity to design your own project in the company of other quilters.
Once you've arranged the initial flow of colours using our design walls, you will learn the techniques for putting the pieces together. We finish by composing your final design, ready for you to take home and sew into a finished quilt top.
The project is designed to improve your knowledge whilst challenging you to push yourself slightly out of your patchwork comfort zone! We'll also look at other creative ways of using Jelly Rolls - turning a mystery object into something to love!
During this workshop you will learn about:
Fabric and colour selection

Colour flow and design

How to create a bargello quilt

Working with long strips of fabric

Improving your piecing skills

Multiple ways of using a Jelly Roll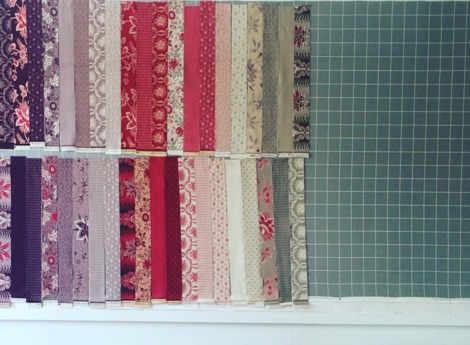 Please Note: By the end of the class, you will be leaving with the composite parts of your patchwork quilt top, and all the information needed to sew them together and complete your project at home. This is to allow us plenty of time to look at colour, design, and new techniques.
WHAT DO I NEED TO BRING TO THE CLASS?
As for all our patchwork and quilting classes we provide the main equipment needed.
You will only need to bring the following fabric and equipment:
All other materials and threads will be provided. Once you've booked the class, we will send you an email with more information about what a Jelly Roll is and how to choose one.
We do provide the sewing machines and accessories for this class. However, if you would prefer to bring your own machine, please contact us so that we can make sure you also have the neccessory machine accessories for the class.
CLASS LEVEL: IMPROVER / INTERMEDIATE
This class is suitable for most abilities, from those who have only just begun patchwork to those who are looking for some fresh ideas or to improve their knowledge and skills. You don't have to be at a particular level to attend this class, but it is not recommended for absolute beginners who have never sewn any patchwork before.
As a guide, this class will be suitable if you:
Have used a rotary cutter and ruler before

Understand the imperial measuring system and ¼inch seam allowance

Have used a sewing machine before

It's also a perfect follow-on from our Patchwork & Quilting For Beginners class. If in doubt, please email or telephone us to discuss whether this class will be suitable for you.
(If you would prefer to 'start at the beginning', why not come along to our Patchwork & Quilting For Beginners class.)
NEXT CLASS DATES
PLEASE NOTE THAT ALL CLASSES ARE SUSPENDED UNTIL FURTHER NOTICE DUE TO THE CORONAVIRUS PANDEMIC.
We are currently unable to give future dates or take bookings whilst things remain uncertain.
Thank you for your patience during this time.