BAG MAKING with Jan Tillett
£35 one-day workshop, 10am - 4pm (+ £7.50 to be paid to the tutor on the day)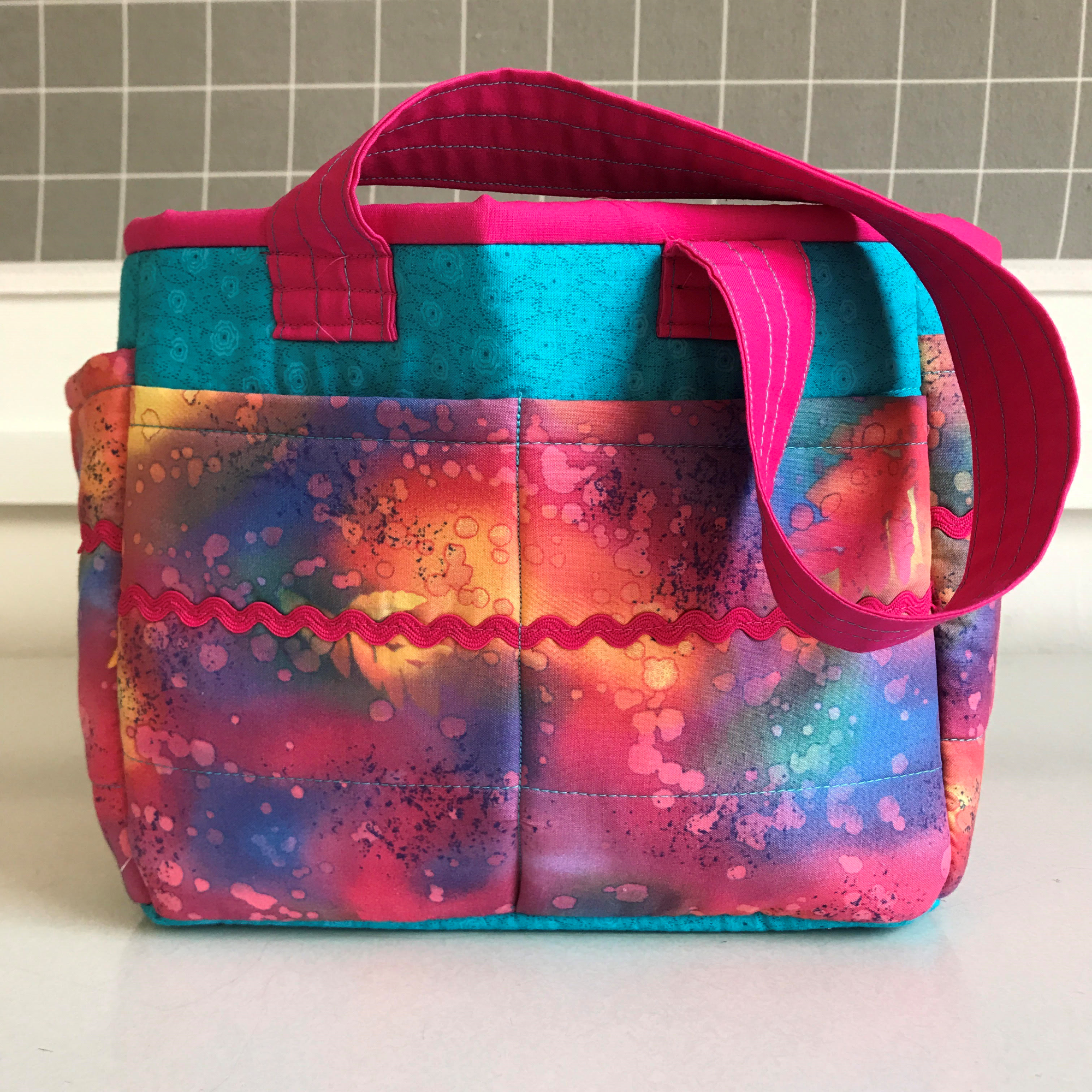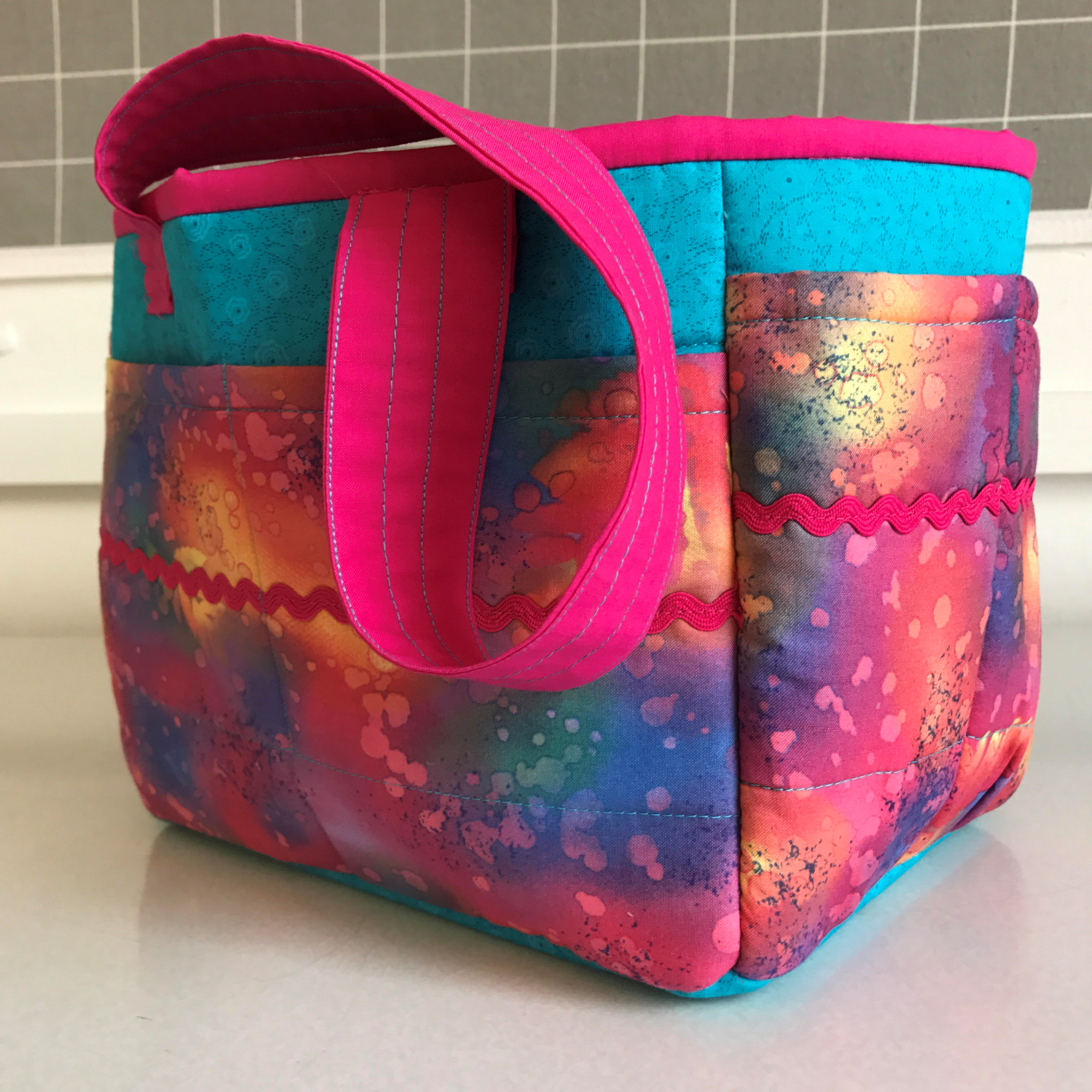 (Some materials required - see below for details)
With the kind permission of Quilter's Trading Post, learn how to make their popular mini carry-all.
During the class you will learn about several techniques that are useful for bag construction - including binding, making handles and which stabilisers to use. The project itself is a useful little bag (which is perfect for taking to sewing classes and quilt groups!)
WHAT DO I NEED TO BRING TO THE CLASS?
Fabrics:
Four different fabrics are required for the bag, half a metre of each will be plenty. Jan recommends cotton fabric.
In order to focus on bag construction during the workshop, your fabric will need to be cut to the correct sizes before the class begins. Once you have booked a place, you will receive instructions on how to cut your fabric.
There will be an additional charge of £7.50, to be paid (in cash please!) to the tutor on the day. This will be to cover the cost of the special interlinings required for the bag, and your own copy of the pattern to keep after the class - so that you can make many more bags once you know how!
You will also need to bring the following equipment:
Sewing machine – including all its tools, instruction book and a selection of machine needles

Normal general purpose presser foot for your sewing machine

Walking foot for your sewing machine if you have one

Sewing kit – scissors (fabric and paper), pins, tailors chalk, thimble etc

Notebook and pen/pencil

General purpose sewing thread for construction

Decorative/quilting thread

A3 cutting mat

Rotary cutter

12" square quilting ruler (or a 6" x 12" ruler will be okay)

NEXT CLASS DATES:
Saturday 9th September 2017

Thursday 28th September 2017

TO BOOK PLEASE CALL OUR SHOP ON 01392 275660