INTRODUCTION TO PATCHWORK
£20 half-day class, 1.30pm - 4.30pm
(Some materials required - see below for details)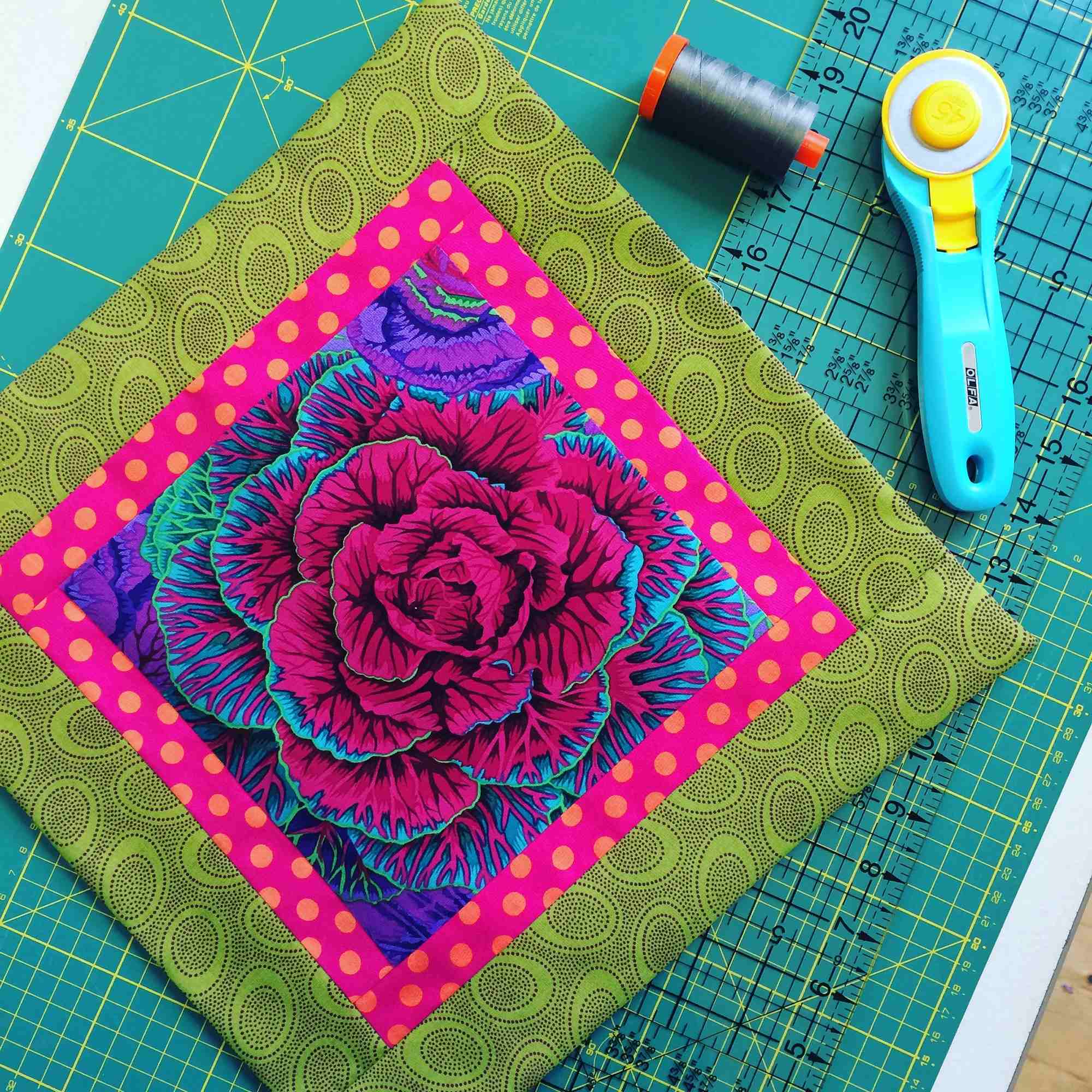 Start learning the basic techniques for patchwork whilst making a simple cushion cover.
Designed for beginners, this half-day course is a perfect way to gain confidence with your sewing machine. You will start learning very basic patchwork techniques and leave with a finished cushion cover. A fun project, a short space of time - and an ideal way to dip your toe into the world of patchwork!
During the course you will learn about:
Measuring and cutting patchwork pieces correctly

Sewing your patchwork pieces together

How to construct a simple cushion cover

WHAT DO I NEED TO BRING TO THE CLASS?
You will need to bring the following fabric:
One piece of fabric measuring 25cm x 25cm (minimum)

One piece of fabric measuring 30cm x 112cm (minimum)

One piece of fabric measuring 15cm x 112cm (minimum)

You will also need to bring the following equipment:

Sewing machine - including all its accessories and tools

All other equipment and threads will be provided. Once you've booked the class, we will send you an email with advice on how to choose your fabrics. If you come into our shop before the class, we can help you with your fabric selection.
As with many of our classes, this project is perfect for gaining confidence with your own machine. However, if you are completely new to sewing and don't have a machine yet - it is possible to borrow one for this class. Please ask at the time of booking, because reserving a machine in advance is essential.
Please note: This class is designed for beginners, and no prior knowledge of sewing is needed - but everyone is welcome! Please contact us if you would like to find out more about whether the class is suitable for you.
NEXT CLASS DATES:
(Please note that this is a half-day class)
Friday 7th October, 1.30pm - 4.30pm

TO BOOK PLEASE CALL OUR SHOP ON 01392 275660