AN INTRODUCTION TO AURIFIL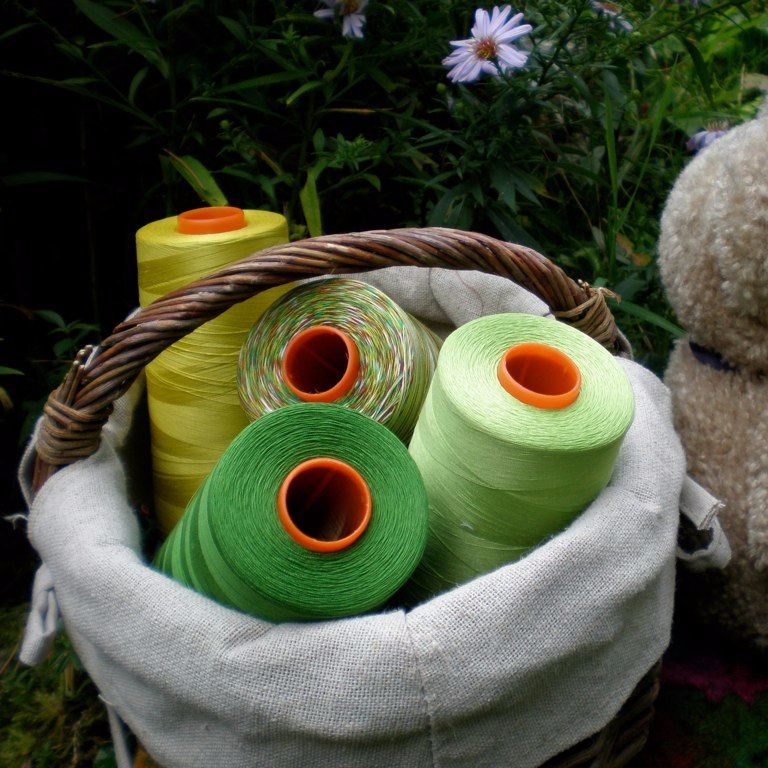 Have you heard the buzz about Aurifil threads? Beautiful threads can make real difference to your work - but it's easy to feel confused when people talk about the different types. During this workshop we unravel the mystery behind thread weights - what it all means and how you can use them to enhance your quilting projects.
The workshop takes a closer look at the various weights of Aurifil thread, the differences between them, and how best to use them. Applications include bobbin work, various styles of machine appliqué, piecing, stitch-in-the-ditch and machine quilting - and there will be lots of samples on display to get your creative juices flowing!
We'll be making a small wall hanging that will incorporate everything from the thickest to the finest thread, using a key technique for each one. You'll be bringing your own machine to the class, allowing you to start experimenting with how your machine behaves and which settings it wants for each thread type. All the threads and materials required for the project are included in the class price!
We worked with Aurifil whilst planning the class, meaning that there will also be additional information and handouts supplied by them for you to take home. This will include a printed copy of their brand new product guide, full of helpful thread info!
During the workshop you will learn about:
Understanding weights of thread
How to read the Aurifil label to identify the weight that best suits your project's needs

An overview of how Aurifil is made and why it's taken the quilting world by storm!
Which weights are specifically recommended to provide you with both beauty and strength for your machine sewn appliqué, patchwork and quilting
Recommended needle sizes, bobbin threads, and tension suggestions for each weight of thread - including lots of problem-solving tips!
An overview on which weights to use for your hand sewn projects
WHAT DO I NEED TO BRING TO THE CLASS?
You will need to bring the following items with you:
Sewing machine - including all its accessories and tools
¼" foot (required)
Open-toe foot (if you have one)
Walking foot (if you have one)
Notebook & Pen
A4 folder / wallet for class handouts
Everything else, including all the required materials and threads for the project, will be provided.
CLASS LEVEL: IMPROVER / INTERMEDIATE
This class is suitable for most abilities, from those who have only just begun patchwork to those who are looking for some fresh ideas or to improve their knowledge and skills. We keep the group small (six people maximum) to allow you time to concentrate and learn whilst enjoying the company and ideas of other quilters.
You don't have to be at a particular level to attend this class, but it is not recommended for absolute beginners who have never sewn any patchwork before.
As a guide, this class will be suitable if you:
Have sewn some simple patchwork and quilting projects before

Understand the imperial measuring system and ¼inch seam allowance

Have used a sewing machine before
NEXT CLASS DATES:
Booking from our waiting list ONLY - Please call the shop to be placed on the list
TO BOOK PLEASE CALL OUR SHOP ON 01392 275660