Perfect the those who have already attended Nicholas's 'Introduction to Improv Piecing, workshop, as well as quilters looking for a new and unique way to flex their creative muscles. The cabbage workshop will teach you how to break down the lines and patterns found inside cabbages and other vegetables and translate them into fabric to create truly unique quilts.
Combining several improv techniques, students will create slabs of fabric to cut and sew back together, using triangles and improv rings to create the cabbage and set it into the background. The size, shape and texture of the cabbages will all be different, highlighting the uniqueness that comes from such liberated sewing.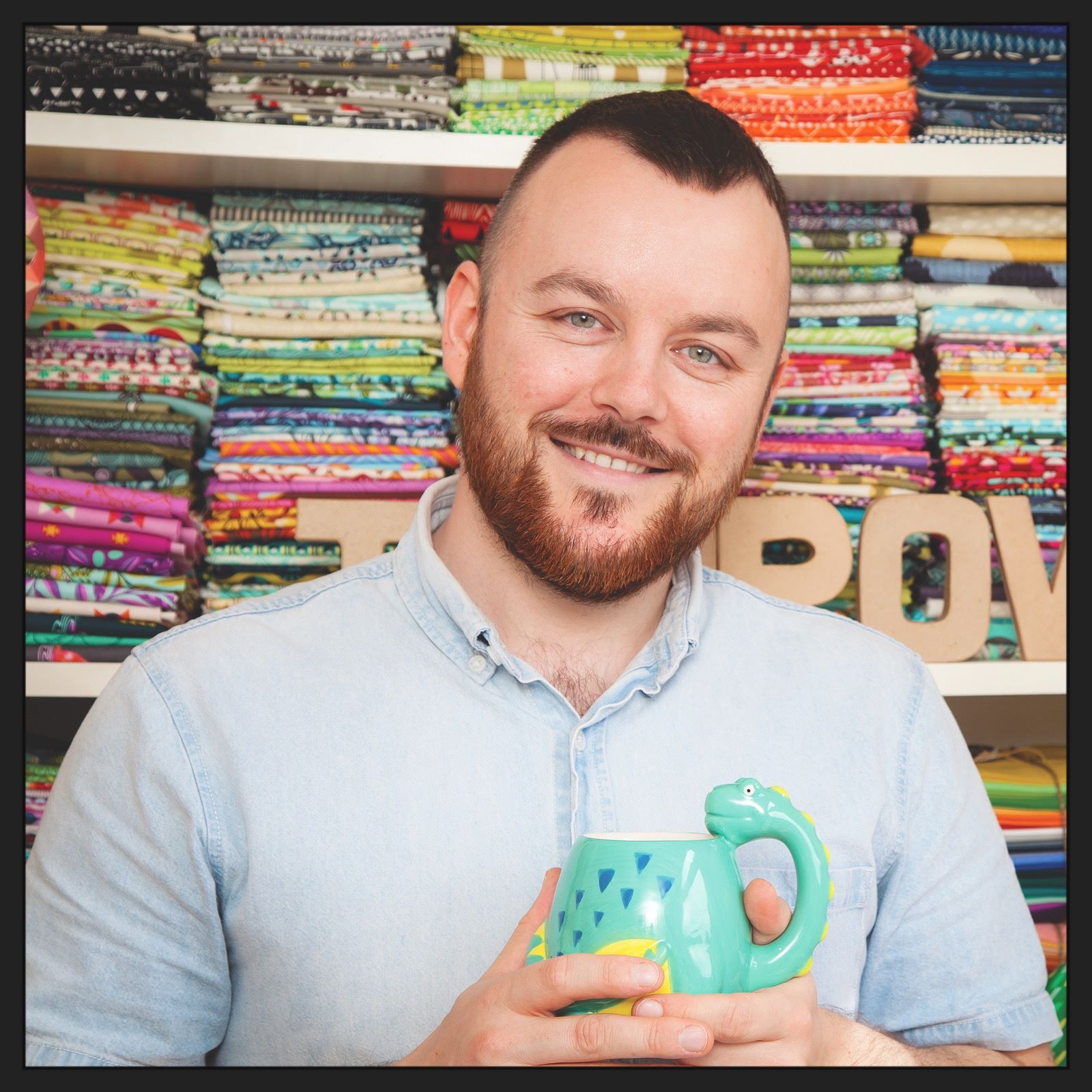 ABOUT THE TUTOR
Nicholas Ball is a fabric addict from Cardiff, South Wales. After graduating Art School in 2006, it would be some six years before the quilting bug bit.
With a passion for improv quilting, Nicholas' aesthetic is an organic one, preferring to sew without the use of patterns or templates. He takes a lot of inspiration from natural world and his Vegetable Patch quilts showcase his love for liberated sewing.
He has taught improv quilting both nationally and internationally, contributed to the UK leading quilting magazines and was a co-presenter of the QNNTV show 'Quilt Monkey', alongside fellow UK quilter Katy Jones. His debut book 'Inspiring Improv' was published in April 2019 by Lucky Spool.
WHAT DO I NEED TO BRING?
An email will be sent to you before the class, explaining what you'll need to bring with you.
NEXT CLASS DATES:
PLEASE NOTE THAT ALL CLASSES ARE SUSPENDED UNTIL FURTHER NOTICE DUE TO THE CORONAVIRUS PANDEMIC.
We are currently unable to give future dates or take bookings whilst things remain uncertain.
Thank you for your patience during this time.