A Look Inside.....Bernina Carolyn Godber
Posted on
Ever wondered what goes on behind the scenes of one of the UK's biggest sewing machine company, Bernina UK? We were lucky enough to find Carolyn Godber, a Bernina UK sewing expert and educator.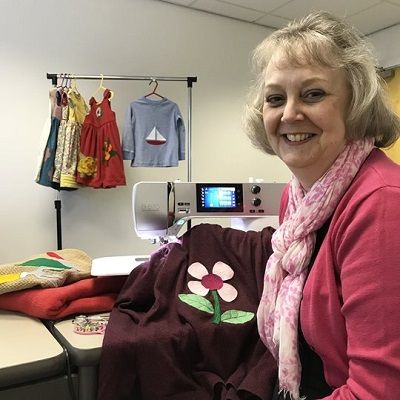 What brought you to work in the sewing machine industry?
A love of sewing at home.
What does the typical working day at Bernina involve?
No such thing as a typical day - every day is different! With a wide range of machines and the varied abilities of customers, you can never predict what you will face in a day.
What's your favourite product from Bernina?
The new S590 machine.
What's your top tip for choosing your dream machine?
Always consider what your requirement will be in five years' time – never buy for the present.
What's your favourite part of being involved in the quilting community? Any memorable moments.
The friendship bonds developed when designing and sewing together.