A Look Inside.....Bernina Teaching
Posted on
We'd like you to meet Rebecca, from Bernina in London.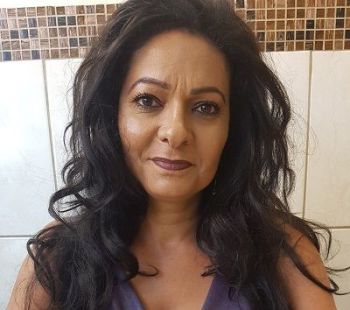 One of Bernina Sewing Machine Educators, taking people under her wing to show them the ropes of their new Bernina machines, so if you bought or are thinking of buying a bernina machine in the london area, you may well get to see her!
What brought you to work in the sewing machine industry?
Hi my name is Rebecca, although I have been working in the industry for more than 34 years it was purely by accident. After leaving full time education I had my mind set on working in an office, pictured myself being a secretary. Finding work was difficult so unfortunately it didn't take long to abandon that dream.
There was an advert for a sales assistant working at Selfridges in London's West End, my Mum told me to apply as she was convinced I would be selling make up or perfume and I liked the sound of that. It's only when I got there I discovered it was a concession and I would be selling sewing machines, yes my Mum had shown me how to make a dolls dress by cutting a circle and the 3 small holes for arms and the head, but that's as far as it went.
What does the typical working day at Bernina involve?
After 8 years of selling sewing machines I got the job teaching the customers how to use them. My typical day at Bernina is to get the machines that I need for that day ready, welcome the customers when they arrive, offer them refreshments. Once the class starts it's up to me to make sure they have a great day learning all the features of the machines. I also answer any questions customers have throughout the day.
What's your favourite product from Bernina?
My most favourite Bernina product has to be the Bernina overlockers! I love teaching them, they are so fast and professional. I enjoy making garments using them.
What's your top tip for choosing your dream machine?
There's lots to consider when choosing your dream machine, I would say do your research, read up about the different models, see them in action. Write a list of all the features you would like your machine to have don't rush into buying the first one, and save, as the bigger the dream the more money you will need!
What's your favourite part of being involved in the quilting community?
A lot of the customers that come on the day course with me are quilters, although I don't do quilting myself I do love it when after spending a short time on the course they take out their mobiles show me all the wonderful quilts they have made. I am often astonished that although they are often unsure about how to use their new machines they are very clever dedicated quilters. I'm bowled over to see all the work that has gone into their master pieces.